WARREN FUMING OVER BARON ARCHER BET PROBE
May 11, 2015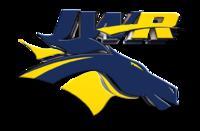 See article published by the Sunday Herald Sun
TRAINER Jason Warren says the false perception that he is involved in betting activity surrounding his horse Baron Archer has hurt his reputation.
Warren has been charged with failing to notify stewards that Baron Archer had undergone a throat operation and giving false evidence, allegedly by lying to a steward that he thought he had made the notification to avoid a fine.
Warren said he would probably be "over penalised'' when he fronts the Racing Appeals and Disciplinary Board in the next fortnight.
Stewards have linked betting activity to an account used by Danny Nikolic's girlfriend, Tania Hyett.
But he is angered by damage done to his reputation and business for being linked to "something I've had absolutely nothing to do with".
"I don't bet, mine is not a betting stable and I've got absolutely nothing to do with the betting activity surrounding the horse,'' Warren said.
"I was told by one steward, Peter Ryan, that they are in no way interested in me regarding the betting, but I don't think stewards have done enough to separate me from it in the way it has been reported.''
Baron Archer ran third first-up in a race at Echuca on March 8. He was $2.80 favourite and ridden by Ben Melham.
The horse was laid heavily on Betfair and stewards have linked betting activity to an account used by Danny Nikolic's girlfriend, Tania Hyett.
Stewards are continuing to investigate.
Warren said Baron Archer had won a Cranbourne trial unimpressively before heading to Echuca.
"The one thing Ben said when he got off after the trial was that the horse would have to go better than that if it was going to win anywhere,'' Warren said.
"That's why we took it as far away as Echuca — to give ourselves our best chance to win. The trial was there for everybody to see, they could make their own minds up about whether it could win at Echuca.''
Warren said it was an oversight that he failed to notify stewards about Baron Archer's throat operation, which had taken place last spring.
"That's all it was. Bel Sprinter had won first-up from a throat op and with Baron Archer it just slipped my mind.'